Over 1,500 Facility Assessments Throughout the Country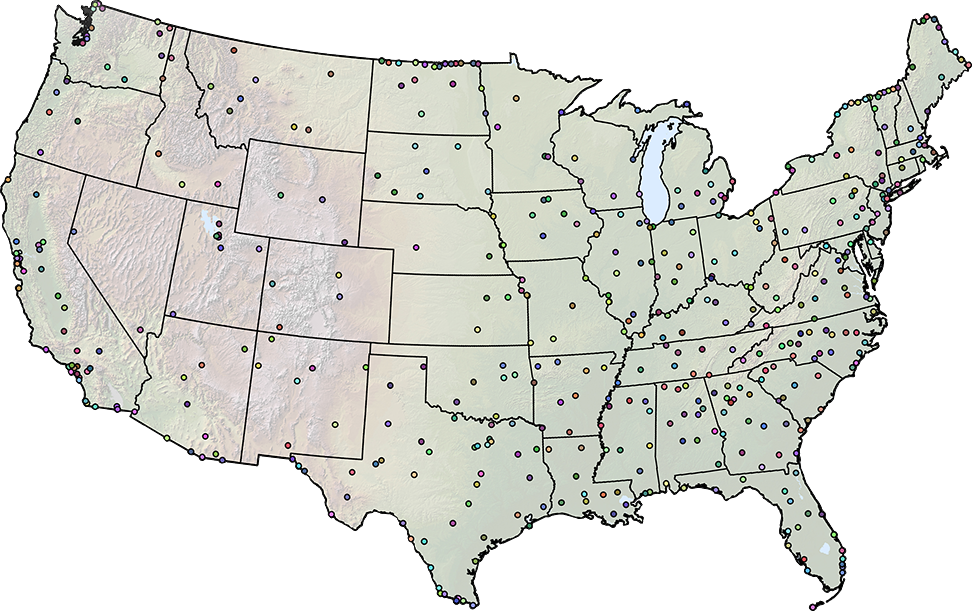 We have assisted our clients in justifying project needs and acquiring over three billion dollars in funding for facility projects by providing a combination of architectural assessments supported by rigorous data analyses, and an expert understanding of the interrelationships between physical facilities and organization missions.
Fentress performs numerous types of studies to evaluate facility needs and conditions, and to identify and scope projects. A summary of the types of facility studies we conduct follows:
Needs Assessment – The goal of the needs assessment is to evaluate the current condition and capacity of a facility (or multiple facilities). The assessment evaluates tenant requirements, including functionality, security, building condition, and other factors through the use of performance measure tailored to each project. The assessment identifies current and future space needs and compares those needs to the capacity of the existing facility. Projects are identified to improve or renovate the existing facility or, if a facility has reached capacity, new construction or leasing could be identified to meet future space needs. Fentress has performed over 1,500 needs assessments on facilities in every state and US territory.
Space Program – A space program is a set of detailed tenant operational requirements and adjacencies that is produced prior to design. The program identifies all of the various spaces needed, which are typically generated from design standards, for a tenant to properly function. Well-designed facilities start with a detailed and accurate space program.
Feasibility Study – A feasibility study examines alternatives for providing solutions to space needs in a building. Such alternatives could include renovation, the construction of an annex or new building, or leasing. Feasibility studies use a cost-benefit analysis to determine which alternative yields the greatest benefit for the most reasonable cost.
Design Intent Drawings (DID) – DID's are used to present the space layout and furniture plan for renovating or constructing new space. DID's present the basic design of spaces and, when combined with operational requirements and adjacencies, provide a set of materials that are typically submitted to request project funding.
Design Standards – Design standards consist of a set of specific space requirements that define the quantity and quality of space needed in a facility for proper tenant function. Design standards can include both internal and external facility spaces. Developing appropriate design standards can be a key factor in controlling facility costs and proving space that supports the mission and operations of a tenant.
Facility Condition Report – A facility condition report is an architectural and engineering assessment of an existing facility and building systems. The assessment identifies projects that are currently needed and estimates the useful life of building systems. Facility condition reports are a critical part of determining the level of maintenance needed and costs required to bring a facility and it systems into proper operating condition.
Learn more about our needs assessment process.
Facility and Architectural Studies Projects